PASSION

MAKES THINGS HAPPEN
Ilaria Zuzak started Dance Rootz in 2017 when a good friend of hers mentioned the need for dance classes outside of Saskatoon near Clavet/ Dundurn. In that area, there is a beautiful Dance Studio called Studio Sage, but at that time it was not being used for any regular classes. In October, 2017 Ilaria began running dance classes out of Studio Sage, and the interest grew quickly. Ilaria has taught over 50 different students out at Studio Sage, and through connections made there, it let to the creation of her class "Soul Stir". Ilaria has also recently completed her Undergraduate degree in 2019 and obtains a Bachelor of Education. To read more about the classes Ilaria has to offer, visit the Classes page below.
​
The meaning behind the name "Dance Rootz" for Ilaria, begins with the fact that she started this business specifically to teach dance out in the prairies. No matter where she ends up, she always wants to acknowledge and remember that her dance career has roots on the prairies. Of course, with a last name that includes two "z's", she wanted to make the name original by changing the spelling of the word "roots" to "rootz". Along with this, Ilaria also believes it is important to learn and understand the roots of the styles of dance that she teaches and practices. As much as possible, Ilaria explains the history behind each style/move that she teaches so that her students will have a better understanding and appreciation for what they are learning.
​
Although going under the name Dance Rootz is fairly new for Ilaria, she has been a part of the dance scene in and around Saskatoon for many years. Ilaria has also travelled to places such as New York , LA, Vancouver, Toronto, Ottawa and Edmonton to further her education in dance. Ilaria has worked with and trained under many dancers, and has brought in other instructors to teach at Studio Sage as well, including Christine Harder, Natalie Clarke, BJ Trinidad, and Michele Duong.
​
At the end of the day, Ilaria is most passionate about performing, and sharing her knowledge and love for dance with others. She enjoys getting talented dancers together to do performances when opportunities come up, and this includes her student groups as well.
​
To learn more about Ilaria Zuzak and her performance/teaching experience, you can open the document below!
​
Photo by_ Cody Coyote
performance at Fringe
IMG_9270
San Diego
San Diego 1
IMG_7252
IMG_1483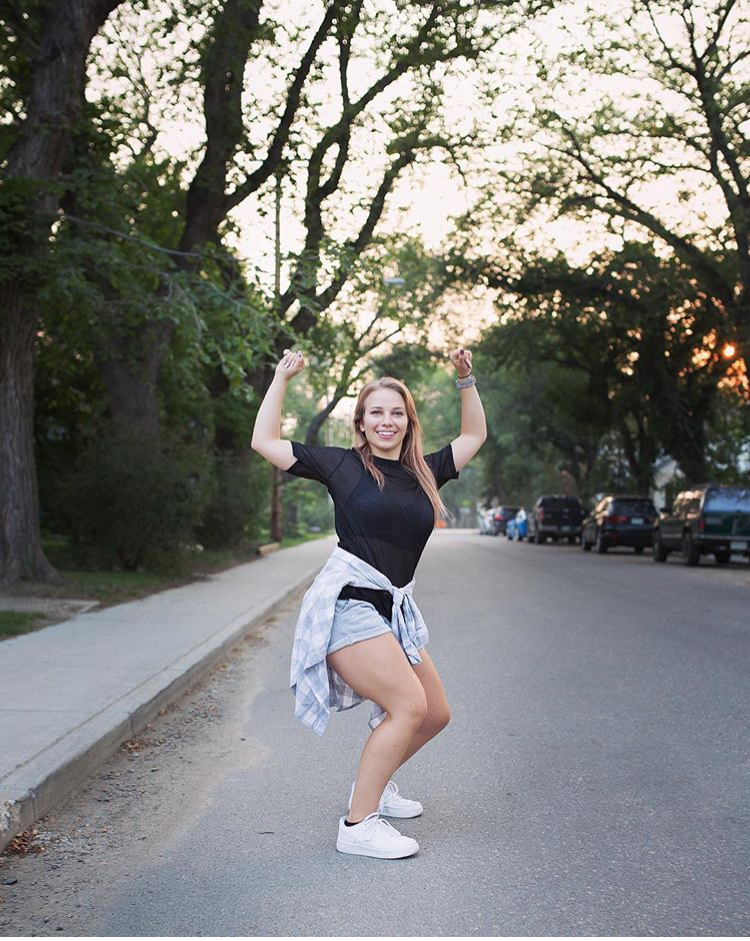 IMG_6998
San Diego 1
San Diego 2
IMG_7252
20507257_10155583480684451_2472437120097
IMG_6998
IMG_9220
12814020_10156639201475564_6799453618496
IMG_7240
39017531_10160668164375564_8729805343070
CLASSES
*All classes are transitioning to being virtual for the time being due to COVID-19!
​
​
Keep checking back here for upcoming workshop announcements, and make sure to subscribe to the mailing list if you want to get class/workshop updates!
Hire Dance Rootz instructors/choreographers to come into your school, organization, dance studio, or for a special event/party! A few options are listed below, but workshops can be designed specific to your needs and wants!
REQUEST A HIP HOP DANCE CLASS IN YOUR AREA

(VIRTUALLY FOR NOW)
Dance Rootz is not bound to a physical location, as there is not one set studio where all classes happen. We are mobile, which allows us to rent space where and when we need it! As long as the interest is there for a class, we can make it happen!
​
If you would like Dance Rootz to set up a dance class near you (virtually for now), contact us below and let's see what we can make happen!
For more information, or to book Dance Rootz, go to the Contact page below